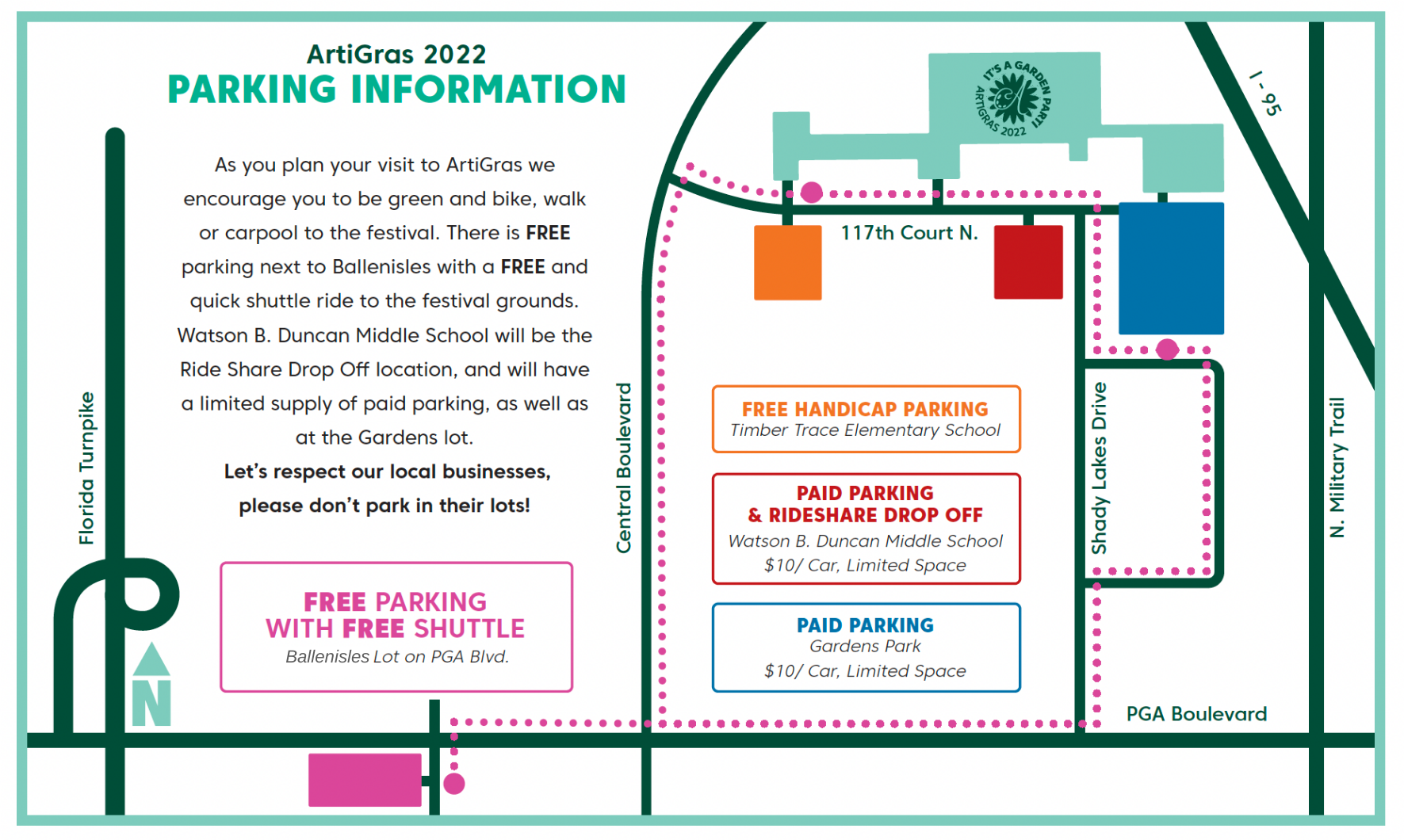 RIDESHARING IS ENCOURAGED!
We are encouraging ridesharing this year, but there is FREE parking available at Ballenisles with complimentary shuttles, thanks to our Official Transportation Sponsor: Bus One, running to and from the ArtiGras Festival site.
In addition, there is free "Handicapped Only" parking available at Timber Trace Elementary School also located across the street from the event site.
There is also limited $10 parking at the Gardens Lot located off of Shady Lakes Drive and at Duncan Middle School across the street from the festival grounds.
FREE WITH SHUTTLE:
Ballenisles Lot
5800 PGA Blvd.
FREE HANDICAPPED:
Timber Trace Elementary School
5200 117th Ct N
$10 PARKING:
Watson B. Duncan Middle School
5150 117th Ct N
$10 PARKING:
Gardens Park
5101 117th Ct N
VOLUNTEER PARKING WITH SHUTTLE:
Mirasol Park
12385 Jog Rd